Contact Us - Sydney Water specialists
Ausflow Sydney is happy to assist developers, architects, builders within Sydney Region and free provides initial assessment of your needs in relation to Sydney Water section 73 processes, construction costs and timeframes, Sydney Water Tap In approvals, Council easement constructions, pegging out of Sydney Water's and council's assets.
For general inquiries or to request a quote, please use the below contact form or contact directly one of our friendly staff listed by speciality on the right.
Our Construction department can provide urgent estimating and quotes for your sewer encasements, water drilling or Sydney Water Major works and council stormwater easement works. Do not hesitate to ring Richie for express advice on your next project.
Our Peg Out coordination team can assist you with urgent location of Sydney Water assets.
Our Sydney Water Tap In – Building Plan Approval team can provide precious advice on the anticipated requirements to construct adjacent or over pipe assets and maintenance structures.
Our Water Servicing Coordination, design and section 73 experts can review Sydney Water's records and complex council development application conditions to help you better understand the Sydney Water approval part of your project and get your project started in the best conditions.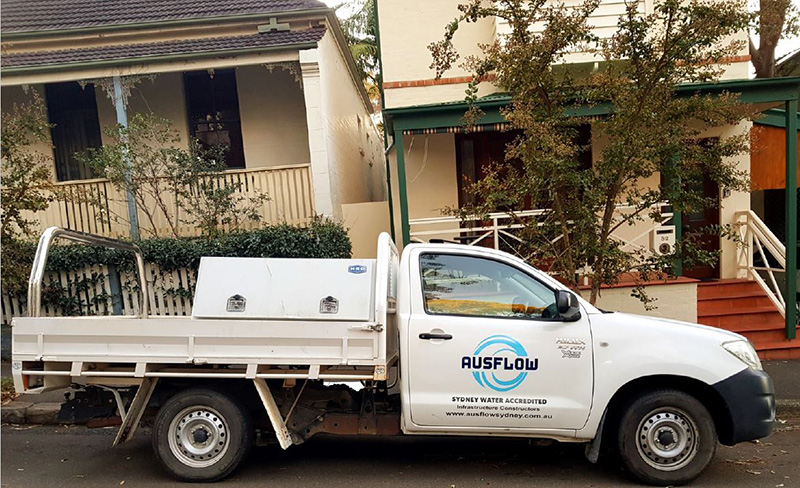 Headquarter Office
  Ausflow Pty Ltd, 1/323A Darling Street, Balmain NSW 2041 Australia
  (02) 9555 7979
  info@ausflowsydney.com.au
Or simply follow our Google maps link to find us.
Free short term parking (20 minutes) in Darling Street, and free 2 hours at council car park located 15-19 Beattie Street, Balmain. Lower part of Church Street has unrestricted free parking.
Buses 433, 441, 442, 445 stop in front of the office and we are at walking distance of Balmain and Balmain East Ferry wharves.